【ZINE】END / START FROM END 3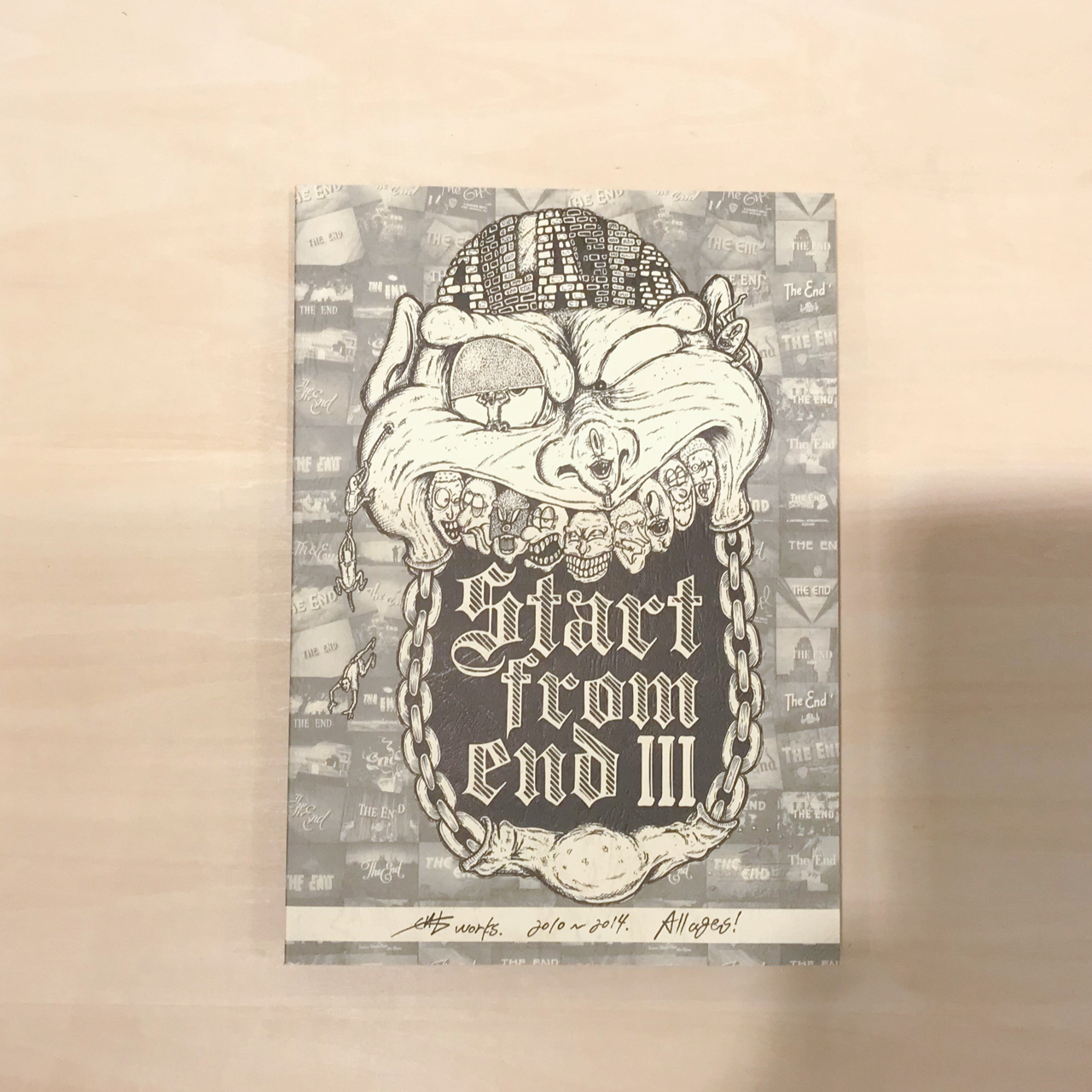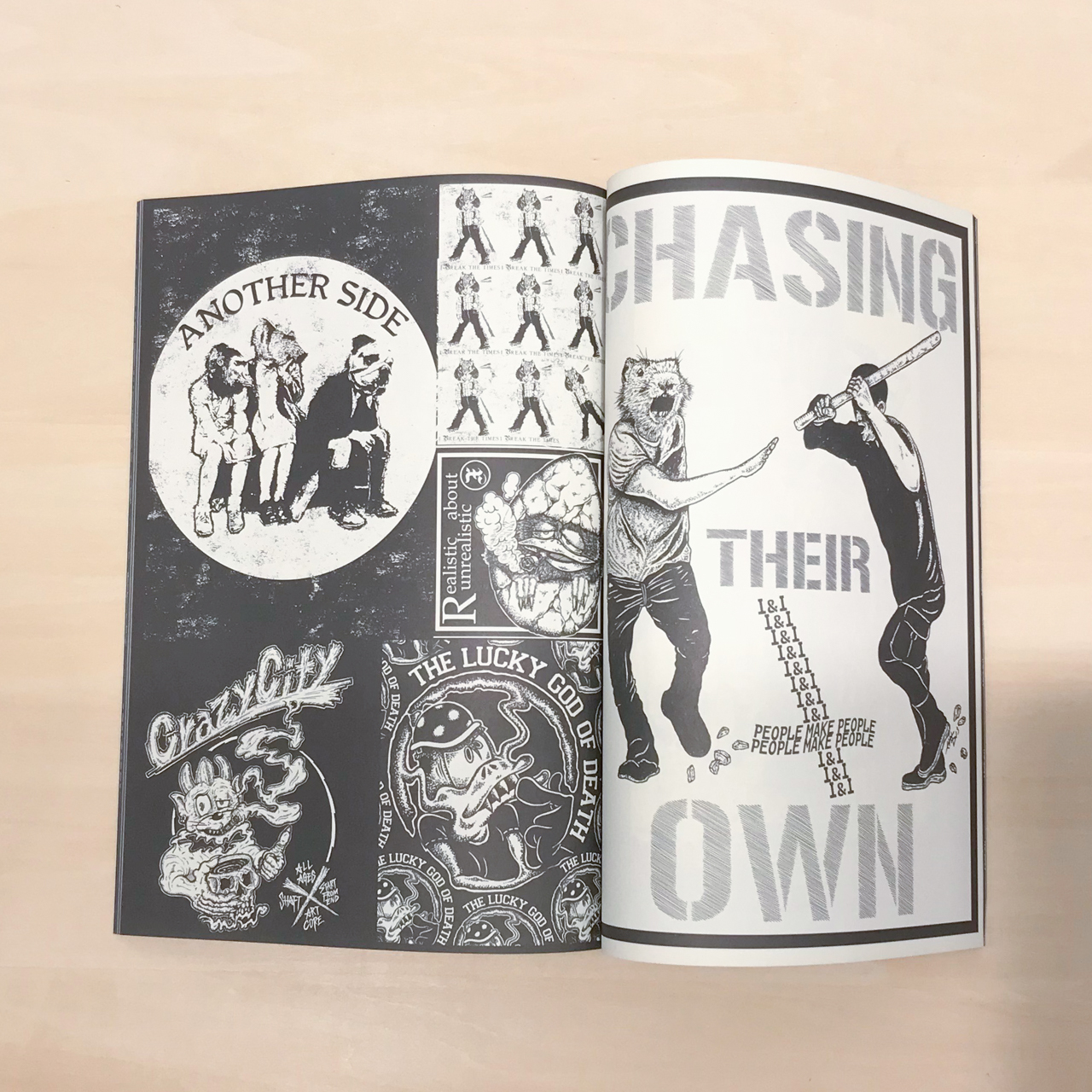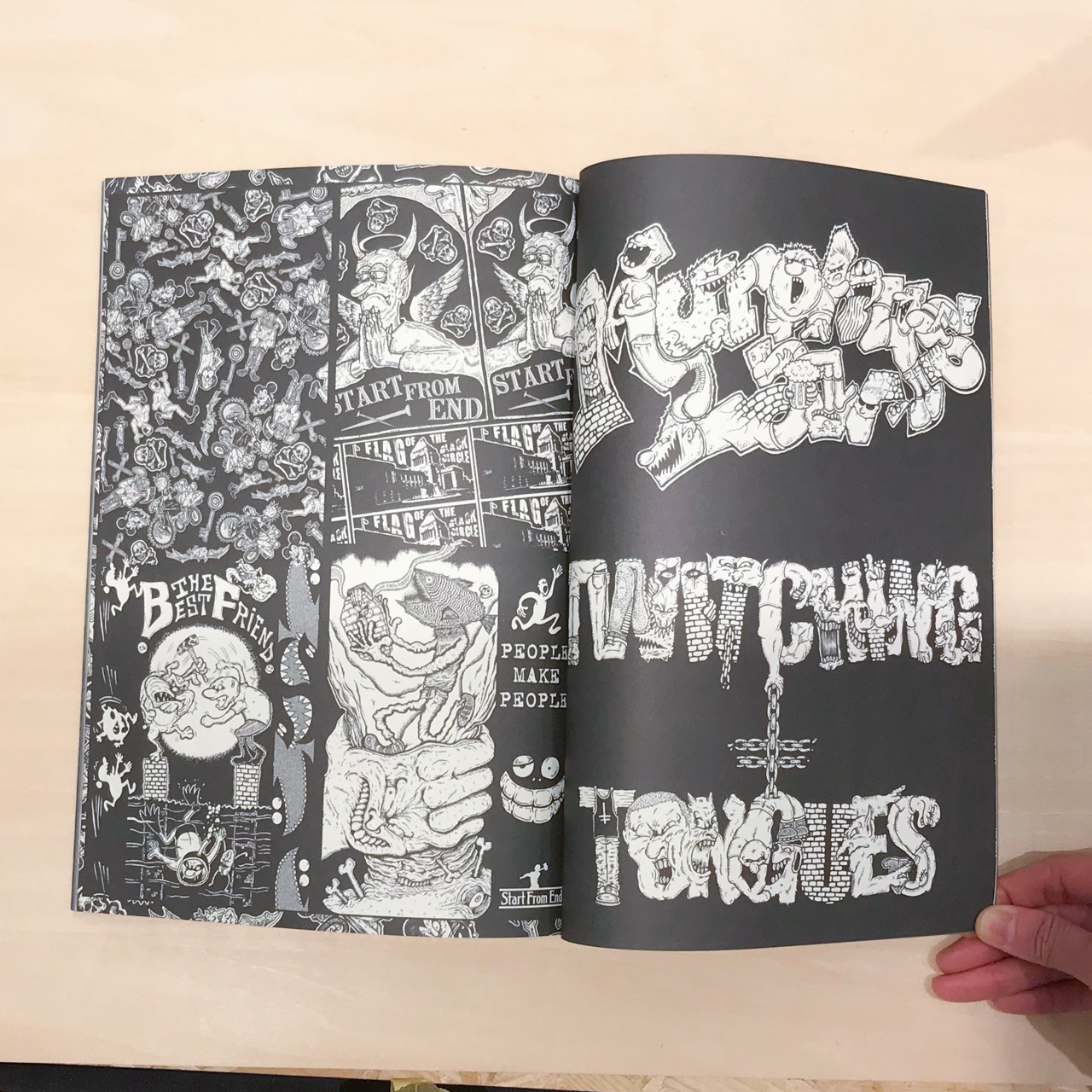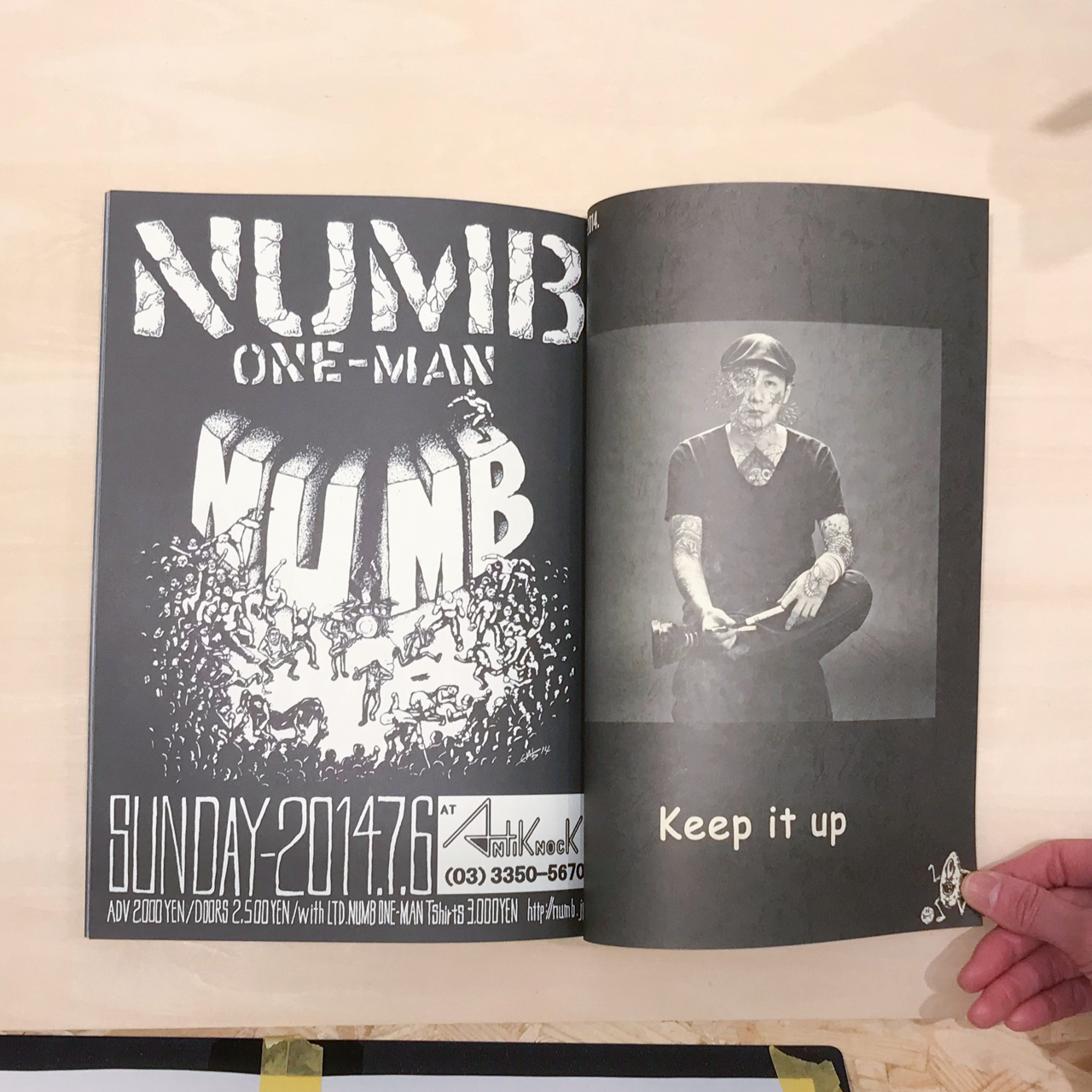 【ZINE】END / START FROM END 3
TREMATODA VOL.4にも参加の
フライヤーアーティスEND氏が手掛ける
2010〜2014年までのアートワークをまとめた作品集。
START FROM END 3
NEW SCHOOL HARDCOREを中心に国内外のフライヤーなどを
数多く手掛けるEND氏が自身リリースしている作品集です。
LTD 400
A4サイズ:21cm x 29.7cm
モノクロ 64P
END 【Profile】
START FROM END |
http://startfromend.com/
Instagram | @endflyer
Flyer Artist
HARDCOREやPUNKシーンを中心にフライヤーアーティストとして活動中。
影響を受けた90年代のUS HARDCOREやPUNKのフライヤーを中心に、現代のフライヤーへと継承する姿勢や信念が特徴的なスタイル。
自身の活動する場所、ライブハウスやバンドなどのアートワークや、個展や主催するアート展、イベントでのライブペイントなどで世界観を表現しています。
Flyer Artist
END is active as a flyer artist mainly in the hardcore and punk scenes. His unique style is characterized by an attitude and beliefs carried over from his influences, mainly the US hardcore and punk flyers of the 90's, as well as modern flyers. END expresses this worldview through works of art for venues where is active -- live music halls, bands, and more -- as well as through solo exhibitions, art shows he headlines, and paintings done live at events.
*This item will be delivered on 5/17(Mon) at the earliest.
*Tax included.
*Additional shipping charges may apply, See detail..
About shipping fees
The shipping fee for this item varies by the shipping method.
Letter-Pack

Your delivery status can be checked online.

Shipping Fees are the same all over country inside Japan 520JPY
*Japan domestic shipping fees for purchases over 10,000JPY will be free.